Hello To all the Rules of Survival players, the game has many weapons and as the time will go on you will see more of them added to the  game in the upcoming update. But as of now the game still witness a lot of amazing weapons so we are working on to tell you guys about each and every weapon in the game in detail.
So here is the 1st such post on the series 'Rules of Survival All Weapon list' so in this post we will be talking about Rules of Survival All Melee Weapons.
So as of now the game has only 5 Melee Weapons, namely Fist, Claws, Frying Pan, Crowbar & Rubber Chicken. Let's check them out in details.
---
Fist is the default player weapon, in simple words when you land on the group and see a enemy nearby and you don't have any other weapon than you can use your hand and kill the enemy by punching him.
It's not a great weapon and is recommended to avoid using this melee weapon.
Claws are exactly same as fist, it is a default player weapon but there is a huge difference between fists and claw. Claws is only available for zombie player in the zombie mode of the game & it is a strongly powerful weapon, just 1 hit or a maximum of 2 will kill the other enemy.

Frying Pan is a great melee weapon, it has decent damage and can also save you from enemy shots when it is lying on your backpack.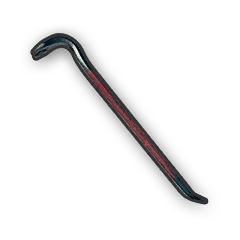 A decent Melee weapon can with damage on the higher side,far much better than the fists. You can also buy a premium skin for this weapon and than when you will kill the enemy with crowbar, you name will come on the screen of all alive player in golden words.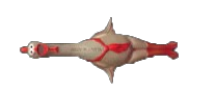 It is the most commonly used melee option, it has some great advantage. It is also a great weapon to tease your enemy. Also when holding this rubber chicken you will run a little fast than any other player.
Also Read :Rules of Survival Best Drop Spots In New MAP
So which one is your favourite Melee weapon & Why?, Don't forget to let us know in the comment section below.